13th Precinct
Veronica Kowalski
AKA "Ronnie K," Det. Laverne Kowalski's rebellious younger sister.
Description:
Currently 14 years old, Veronica Kowalski stands at five foot even in height, and weighs about 115 lbs. She is slender with dark, ash blonde hair and brown eyes. She has always been considered a pretty girl, with a fresh, cheerful smile. But times have changed. He has taken to dying her hair different colors—sometimes at once—but usually favoring black. She also sports daring hairstyles, featuring various mullets, spiking, and feathering; occasionally braiding and beading her hair, or attaching feathers. She has also taken to wearing exotic make-up, with boldly colored eye shadows, kohl eyeliner, and either bright red or black lipstick
Having always used to favoring bright, colorful clothes, Veronica has taken to wearing stylishly ripped jeans, Doc Martin boots, and either a chain or a studded leather belt. She favors wearing band tee shirts such as Black Sabbath, the Circle Jerks, The Cramps, Ozzy Osbourne, TSOL (True Sons of Liberty), and, of course, her rock-and-roll idol, Joan Jett and the Blackhearts. If her jeans are not ripped, then she likes to draw, with ballpoint pens or Sharpie markers, elaborate designs or pictures. She also wears either an old Army jacket (her father's), or a nice leather one; both of which are drawn on, the leather jacket being done with White Out.
Veronica has never been into popular fashion trends—even when her sister went undercover as a high-fashion model for the police. But her tastes in clothes and affectations seem specifically designed to drive her sister up the wall!—a goal she regularly achieves with epic skill!
Bio:
Veronica Kowalski was born October 31, 1971 to John and Laverne Kowalski, though her father was overseas at the time, a United States Army soldier on tour in Viet Nam, stationed at the Da Nang Airbase. She has two older siblings: Dean Kowalski, 33, a Captain in the US Army currently stationed in Germany; and Laverne Kowalski, 23, a Detective in the NYPD's 13th Precinct.
Her father, she was told, died in Viet Nam around the time she was born. Unfortunately later her mother passed away, in 1980 of cancer; and since Dean was committed overseas, it fell to Laverne to step in as next of kin. It was a hard time for the two sisters. Laverne took her responsibility very which only served to cause a rift between the two sisters. Laverne went to the Police Academy in 1983, and ever since the rift has only widened. Making matters worse, Laverne's new career kept her away from home, making Veronica a classic example of what at the time was referred to as a latchkey kid. To make up for Laverne's time away, an agreement was made with a neighbor to help. Edith Platt has opened her home to Veronica to make sure she had a place to come home to and a meal to eat every night. She'd be made to work on her homework until Laverne came to pick her up.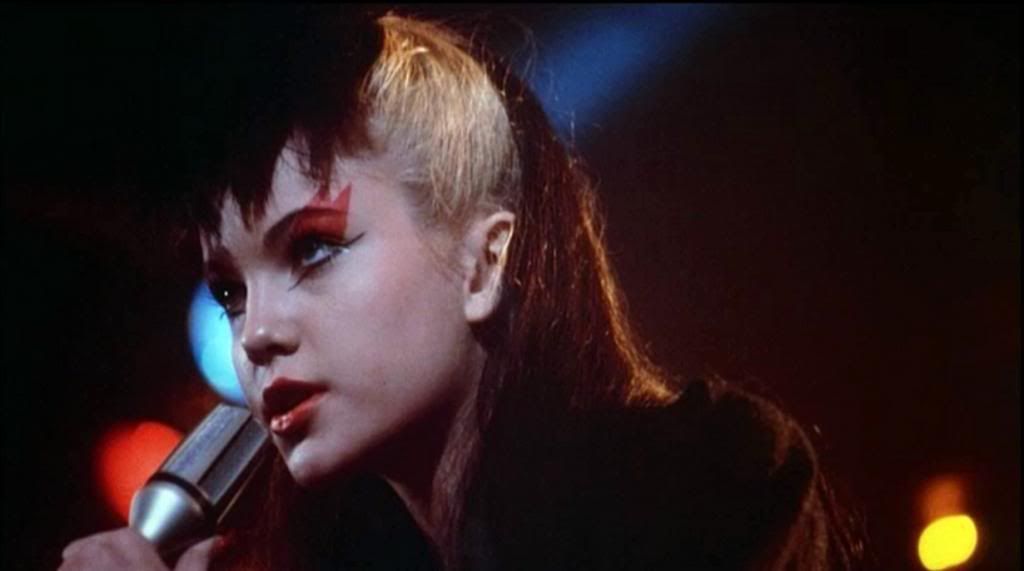 Veronica suffers from serious abandonment issues. She never really got to know her father who died far away from her, her mother died of cancer when she was only ten, her older brother is away just like her father was, and Laverne, who lives with her, has a job that keeps her frequently away. Veronica has become steadily more and more willful and rebellious as she moved into her teenage years. She is truly becoming a girl gone wild.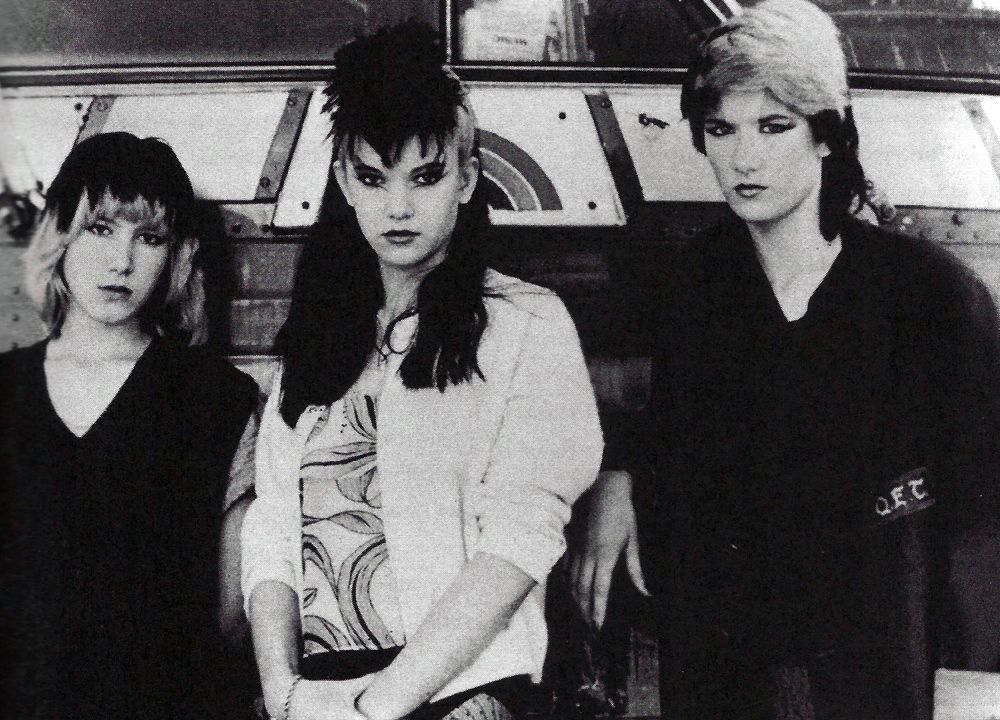 Starting with middle school, Veronica began hanging out with a bad crowd. She frequently smokes cigarettes when she can get them; she's tried to like beer, developed outrageous tastes in music and fashion. Her taste in bands changes from time to time. Some days she's into punk, another day she likes metal more—but through it all she always remains faithful to her rock and roll idol: Joan Jett of Joan Jett and the Blackhearts. She drastically changed her appearance, and has even tried to change her name, preferring to be called "Ronnie K," which Laverne refuses to do. Her brother, Dean, calls her Ronnie, however. She likes to hang out in the Bowery District with her friends, specifically around CBGBs. Ronnie has even started learning music and is trying to start a band with two of her friends, Sara Wells and Justine Colbert. Their band has changed names more than a dozen times, already. Currently they're calling the band Fine Upstanding Crazy Kids, or FUCK. Ronnie actually has a very pretty singing voice. She used to sing in the church choir; but unfortunately, the music she likes to sing and play doesn't lend itself to showing that pretty voice off.
Now that she's started high school, Ronnie has joined a clique of rebels led by a guy named Carl Marsden. He is eighteen years old and on his fifth year of high school. Ronnie has taken quite an interest in him, and it looks like he's returning that interest. Best (worst) of all, he owns a 1940 Harley-Davidson Indian Chief. It is not in the best condition, but it's cool! To a fourteen-year-old like Ronnie, this guy is too cool! Laverne is sure to "love" him!